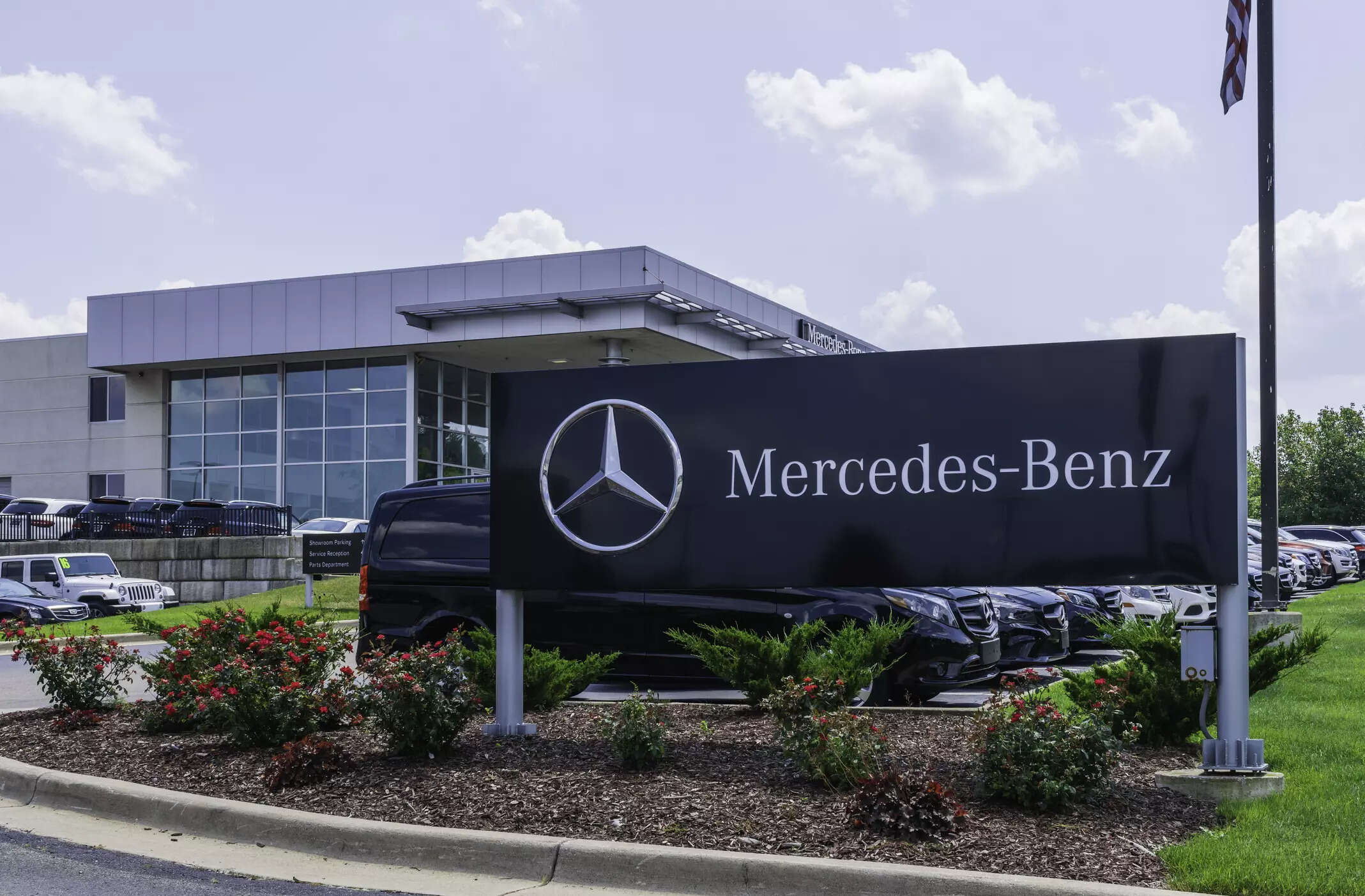 New Delhi: India was the fastest growing market for Mercedes-Benz in 2022, and the country's economic trajectory makes it key to global sales expansion, said Ola Kallenius, chairman of the board of management at the luxury carmaker. "The Indian market is important to us and it is a growing market. It has great long-term future potential," Kallenius told ET. "Whatever strategic patience you need to apply, it's going to be worth it… We're on the verge of India becoming the next story."
Mercedes-Benz sold 15,822 units in India last year – its highest annual sales for the country, a 41% growth over 2021 volumes.
At present, the automobile manufacturer has a 51% market share in the domestic luxury car segment and sells four electric models. The chairman expects its entire fleet to go electric in the country in the "2030s."
Kallenius is "cautiously optimistic" the Indian market can grow manifold long-term. This is considering the demographic dividend, along with progressive regulatory policies to promote electrification and a probable positive outcome of trade negotiations, despite absolute volumes and penetration of luxury vehicles currently being limited.
"We can, at least over the next few years, double the volumes in the Indian market. We have set ourselves up for growth here," he said. "Whether it's engineering and technology, sales, preparing the market, taking care of the customer, progressing the sales model or operations… we have moved forward significantly in all dimensions."
Sourcing and Supply Chain
With sales of about 38,000 units in 2022, luxury vehicles currently account for about 1% of the 3.8 million passenger vehicles sold in the country.
Mercedes-Benz imports completely knocked down and completely built units, which attract higher levies than cars manufactured fully in the country.
Kallenius said the company typically only looks at local "part by part" production in a market when demand for a model rises to 50,000-100,000 units a year. "That is the next inflexion point," he said.
The board chairman said regulation and taxation always played a role in expanding the market, and that reduction of GST on electric vehicles (EVs) to 5% would "incentivise the decarbonisation of mobility" in the country.
Reducing trade barriers and increasing free trade agreements will help boost economic activity, in terms of both exports and imports, he said. While agreeing that setting up of regional sourcing hubs was important to ensure "resilience of your business system," Kallenius said trade policies should be more open, and not protectionist.
According to him, automakers have started recognising the importance of sourcing battery material and manufacturing batteries regionally, with EVs set to take centre-stage in the global landscape.
"It's almost like an insurance policy to get better supply chain resilience. And naturally, a global player like Mercedes-Benz is working on that resilience. (But) that should not be confused with trade policy," he said.
Talking about sustainability, Kallenius said the company has been allocating capital towards decarbonisation across the value chain. "As of 2025, (we will also have) fully electric architecture," he said.
At present, battery EVs remain the best solution for zero-emissions mobility. "You can scale charging infrastructure now; you can scale production better now. It has the highest efficiency," said the chairman, though adding that green hydrogen could be a solution for industries and parts of the transportation sector such as heavy trucking because of its higher energy density.
In India, Kallenius said internal combustion engine cars and EVs will coexist at least for the next decade, even as the industry develops charging infrastructure and works on customer convenience.
"We have the good fortune that our high-tech electrified (and) combustion portfolio is almost brand new and we are, of course, refreshing that with the latest emission standards. We will have coexistence of high-tech combustion and electric at least for the next 10 years," he said.
Also read: