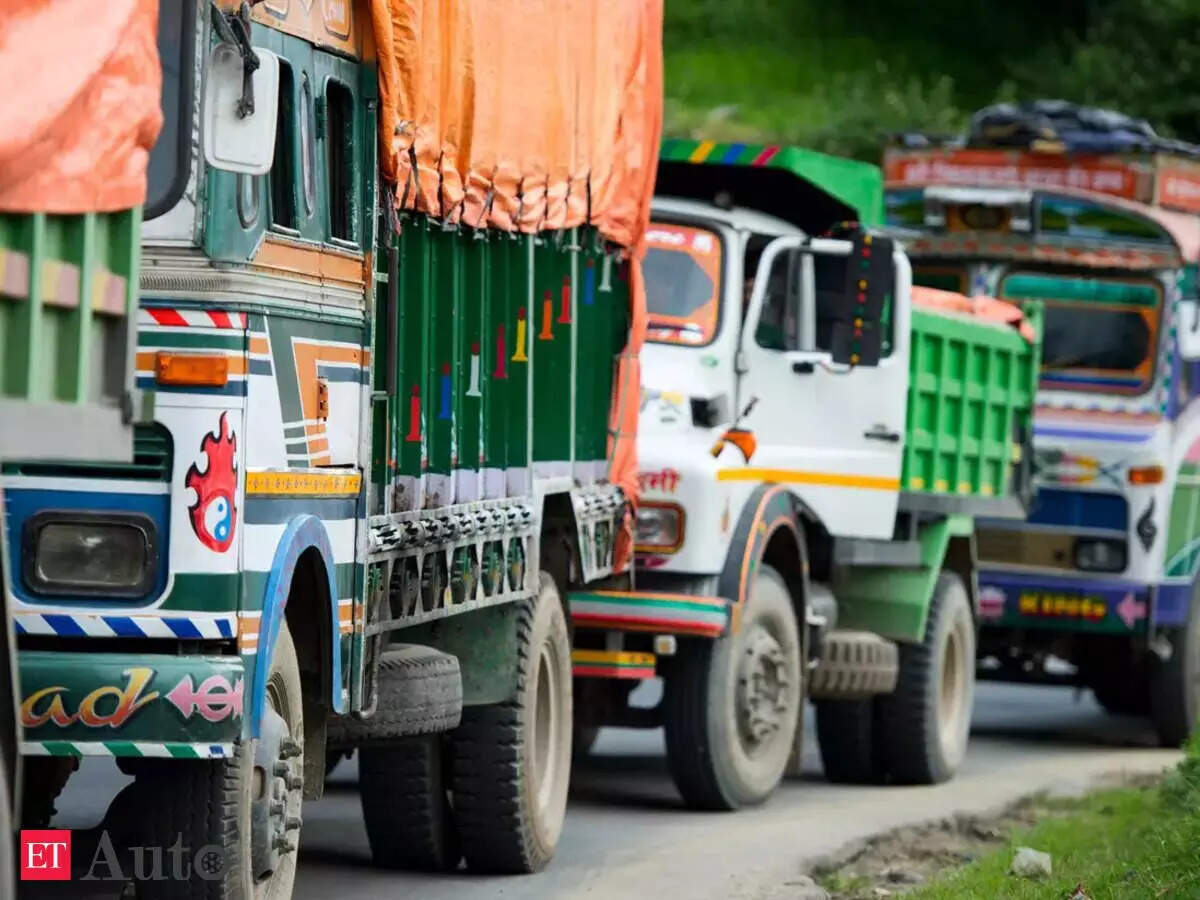 By Ashim Sharma
The strong correlation between commercial vehicle (CV) sales and industrial GDP is well established. Hence it is the bellwether of the economic conditions. The CV industry in India witnessed multi-year lows during the pandemic and is still on an arduous path. However, a recovery in economic activity, and restoration of inter-state personal movement resulted in high demand for commercial vehicles from various sectors such as FMCG, mining, and others.
Demand for replacement vehicles is also increasing as very low replacement has happened in the past 3 years due to the ongoing pandemic and economic slowdown. Owing to the ever-increasing fuel prices, CV owners are replacing their vehicles to achieve better fuel efficiency.
Sales trends across segments and sub segments: As per the latest data released by the Federation of Automobiles Dealership Association (FADA), CV sales in November 2022 touched 79,369 units and surpassed that of the pre-Covid sales in November 2019 by 6.4%(YoY). However, CV sales are still far from the previous peak of FY19. The current growth momentum could get moderated due to headwinds like diminishing cash flows, raw material cost pressures, export slowdown, and inflation given the global economic turbulence, recent Covid outbreak in China and the ongoing Ukraine war.
Outlook for 2023 and beyond: After posting a strong recovery and achieving pre-Covid sales figures, the Indian CV industry has an opportunity to leap ahead in spite of the cash reserves and fall in the investment appetite of big players.
For domestic demand, the vehicle scrappage policy can prove to be a catalyst of growth as a substantial chunk of the fleet is older than 15 years. The end-user companies are also focusing on cost optimization and supply chain efficiency improvement with advanced analytics and data-driven fleet solutions which are increasingly being offered in newer trucks.
Export markets are also feeling the pinch of a global slowdown. Covid is still not over, Ukraine Russia war dawdles to its first anniversary, and various other countries in the world are facing economic slowdown and inflation including some of India's biggest export markets. Though exports are growing, it is yet to transcend the pre-pandemic levels.
Major megatrends for the CV industry
Improvement in infrastructure, Logistics policy, and push towards de-carbonisation and cleaning the urban air are the major megatrends of the Indian CV industry.
Improvement in infrastructure: Increased activity in road construction (50 Km daily day in FY23), improved infrastructure spending (expansion of national infrastructure pipeline to 9,335 projects during FY20-FY25) and new real estate and redevelopment projects will set up the stage for uptick in CV sales figures.
Logistics policy: The National Logistics Policy (NLP), targets reduction of logistics costs to be comparable to global benchmarks and reaching the top 25 ranked countries in the logistics performance index ranking by 2030 through a systematic data-driven decision support mechanism for an effective logistics ecosystem. This will drive a paradigm shift towards seamless and integrated multimodal transportation and the introduction of connected features in the segment. This would also translate into demand for modern, higher powered and connected trucks.
Push towards de-carbonisation and cleaning the urban air: As per a recent report from NITI Aayog, trucks which represent 3% of the total vehicle fleet (including both passenger and freight) are responsible for 53% of PM emissions and one-third of transport-related CO2 emissions in India. With the reduction of PM emission in BS6 by over 80%, the replacement of the fleet can go a long way in helping reduce urban air pollution. India has proposed a phase down of GreenHouse emitting fuels by 2030 necessitating exploration of alternative propulsion fuels.
Opportunities and challenges
Higher growth in small and heavy vehicles: In some developed economies, the ratio of LCV to M and HCV is as high as 6:1. But the LCV to HCV ratio is between 1.5:1 and 2:1 in India due to low-income levels of smaller fleet operators and overcapacity loading in SCVs and LCVs. Construction of better highways, consolidation of loads will lead to use of larger and higher-powered trucks (higher torque and power densities of engines) on the back of the trend of moving bigger loads in the mid mile and then transshipments using SCVs / LCVs for the last mile.
Additionally, an increased e-commerce penetration and demand from the last mile, would also give a fillip to the LCVs and SCVs segment. Intermediate commercial vehicles (ICVs) will also gain traction among the fleet owners with rising CNG penetration as a preferred mode of mid-mile transport.
Alternative fuels – EV, Natural Gas, Hydrogen: There shall be a movement towards specific fuels in different sub segments for the CV industry based on tonnage and the fuel infrastructure present in certain regions. Examples of such use cases include shift towards electrification in SCVs and LCVs due to large-scale demand from e-commerce.
With the increasing penetration of Compressed Natural Gas (CNG) network across the country, many cities may transition from conventional diesel-powered vehicles to CNG for the last mile Liquefied Natural Gas (LNG) could be favourable option for heavy and long hauls due to its higher energy density and hence a lower payload penalty and potential range, a lower carbon footprint / noise levels and its cryogenic temperatures which makes it a theft proof fuel option. In addition, use of HPDI (High Pressure Direct Injection), a system that enables heavy – duty trucks to operate on natural gas with diesel- like performance would also aid in the switch to LNG.
With strides being made towards Green Hydrogen in the country, Hydrogen Fuel Cell Electric Vehicles can also prove to be a cheaper and cleaner substitute to diesel for long haul.
Battery swapping-based EVs could see widespread adoption in city buses, shorter distance M&HCVs between cities, etc.
Connected vehicles: Vehicle ecosystem is surging towards a connected future rapidly especially in the post pandemic era. The segment is moving from basic vehicle tracking services to more advanced features such as driver behaviour analysis, remote condition monitoring, regional language support, usage-based insurance and cloud based over the air software update in 4G/5G network, etc.
Therefore, there is a need for development of solutions tailored to suit local conditions and drivers (e.g. voice recognition systems capable of capturing various regional languages and accents, systems compliant to law enforcements and addressing cybersecurity and privacy concerns. With increasing analytics on the data, there is immense potential to generate value for the Logistics Service Providers (LSPs), the users transporting the cargo, load aggregators as well as the vehicle OEMs and their service centres.
More comfortable cabins, fully built vehicles: A driver has to face many hardships such as lack of sleep, back pains, acute stress, extended working hours, lack of medication etc., especially during long-hauls. People are not attracted to making truck driving a career option and the nation is facing a critical shortage of drivers. Vehicles with comfortable modern cabins, driver monitoring and assistance technologies will optimize the number of breaks in the given route and can minimize fatigue. Another lever can be usage of air conditioners which especially in case of LNG vehicles can easily be incorporated without worrying about its impact on fuel efficiency. Improving drivers' lives / working conditions will lead to better efficiency in due course.
Strategies
The business model of selling vehicles not as a product but as a business solution by working on the customer's economic equation and applying the levers at various aspects of the product plus the augmented solution i.e., after sales, value-added services such as telematics, etc. is expected to gain greater prominence. In addition, the levers applied would increasingly include the various powertrain options and for the EVs even the charging options. The wheels that move the nation are certainly transforming and with the right moves, all players in the ecosystem can unlock efficiencies and add value.
(Disclaimer: Ashim Sharma is Senior Partner and Group Head at NRI Consulting & Solutions, India. Aashutosh Sinha, Principal, and Himanshu Bajpai, Senior Consultant, also contributed to this article. Views are personal.)
Also Read: