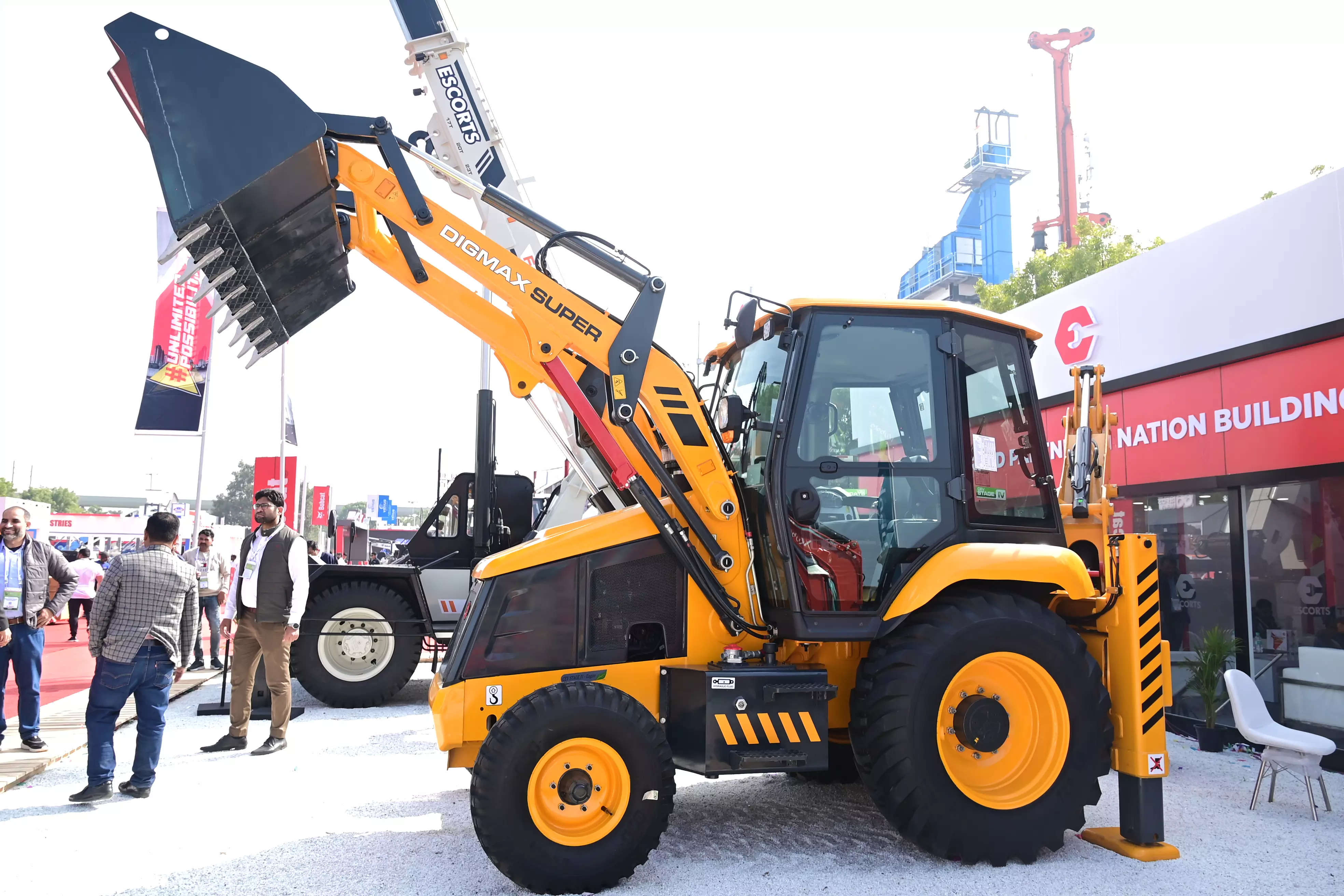 New Delhi: Farm machinery and construction equipment vehicles (CEVs) major Escorts Kubota believes that hydrogen as a technology has an advantage over other emerging technologies in the upcoming years.
Compared to the passenger vehicle and the two-wheeler segments, electrification works differently for the CEV segment. Here, a certain amount of torque is required and the torque conversion on hydrogen is much better than electric. It is also easier to manage. The only challenge with hydrogen technology is that it is not yet commercially viable. Many manufacturers worldwide are trying to adapt hydrogen to CEVs but so far it is still evolving, Sanjeev Bajaj, Chief Executive, Escorts Construction Equipment, part of Escorts Kubota Limited, told ETAuto.
Hydrogen is easier to manage and torque conversion on hydrogen is much better than electricSanjeev Bajaj, Chief Executive, Escorts Construction Equipment
"As we move forward, in our midterm plans, all these options- hydrogen and electrification are being explored. But as of now, there is no plan to introduce electric CEVs," he said. Notably, there are two types of hydrogen propulsion technologies, namely hydrogen combustion engines and hydrogen fuel cell technology.When asked about ethanol as a fuel for this industry, Bajaj said, "CEVs are used in mining or construction areas and ethanol usage is partly possible for equipments which are working in such space. The usage of ethanol fuel is viable if the vehicles are present within the premises of a plant, or in an organized distribution system."
Business opportunities
Kubota successfully completed the acquisition of a controlling stake in Escorts in November 2021. Following this, in June last year the companies announced that the combined Group will be known as Escorts Kubota Limited. The Group said it expects a double-digit year-on-year (YoY) growth this fiscal year because of the positive demand momentum for the segment.
In the overall CEV industry, Escorts has about 9% share in its served segment. "With Kubota (the new promoters for Escorts) coming in, mini excavators also become a part of our portfolio, and mini excavators and backhoe loaders have common clientele and applications," Bajaj said.
For FY24, the company is looking to touch double-digit market share owing to product range expansion in the given verticals and engine manufacturing with Kubota. In backhoe loaders, it wants to be among the top 3 players in the market
"We expect to sell about 5,000 machines in FY23, though to some extent, it is pent up demand," he said.
The CE industry touched its peak in FY19, when the volumes stood at about 70,000 units. The backhoe loaders market then was at 45,000 units. It went down to 32,000 units last year, and for FY23 it is expected to be at 40,000 units.
According to Bajaj, the overall industry may be in excess of 105,000 units in FY23. It is expected to continue the healthy momentum in FY24 as well. The next year brings more tailwinds than headwinds owing to the government's focus on infrastructure projects. However, high interest rates, raw material prices, and inflation may serve as the headwinds.
The company, based in Faridabad, is confident of maintaining its market share of 40% in the crane segment. Going forward, it has plans to invest in a greenfield project and manufacture CNG engines with Kubota.
The Escorts Kubota Group earlier said that it is investing around INR 4,000 crore to INR 4,500 crore under its midterm business plan until FY 2027-28. The tractor and farm equipment hold the lion's share of 77% to the Group's revenue, followed by the construction equipment segment with a 14% share. Railways contribute a 9% share.
Currently, the company has a dealer network of 90 across the country. "We want to increase it to 120 in the next few years. For 2023, we plan to add 10 dealers."
According to reports, Kubota aims to bring the world's first hydrogen-powered fuel cell tractor to market as early as 2025 as the Japanese manufacturer eyes growing Western demand for zero-emissions machinery.
Export market
The company which exports to 21 countries has about 9%-10% of its total volumes coming from exports. "In 3-4 years, when the industry moves to BS-V there will be more opportunities for exports. By that time, we are targeting to export to over 30 countries."
The SAARC region has been the largest market for most CE manufacturers. However, due to economic and political instability, countries like Nepal, Bangladesh and Sri Lanka did not garner much volume.
"This was an opportunity in disguise. We looked for markets in Africa and expanded to South Africa. Going forward, the demand for the SAARC region is expected to return this year," Bajaj said.
Escorts Kubota exports electric tractors to the US and Europe. "We have the technology and if the market is right, we can bring that technology to CEVs as well. But considering the infrastructure and market readiness, we will bring the hybrid and electric technologies at the right time."