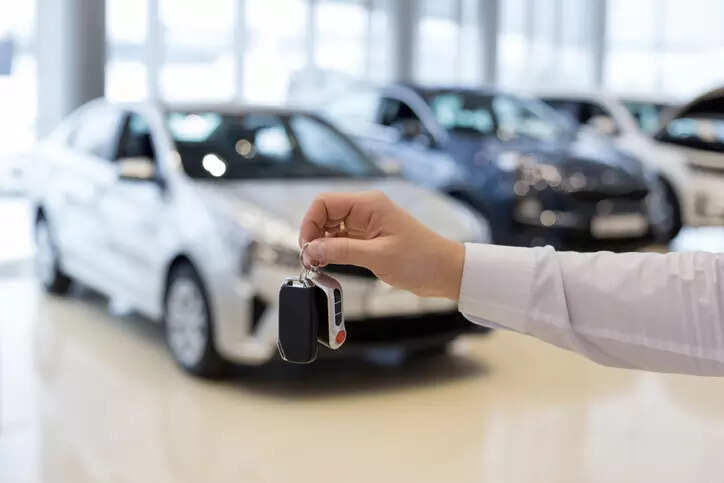 New Delhi: For a better market power, Federation of Automobile Dealers Association (FADA) is looking to link up with other apex retail bodies including CAIT (Confederation of All India Traders), and RAI (Retailers Association of India).
"We need to protect our members. If we work together as a retail community, we will be able to establish something on a larger scale," Manish Singhania, President, FADA, told ETAuto.
The auto dealers' lobby body had earlier proposed an Automobile Dealer's Protection Act as "there is no law to protect the interest of the retailers in India". But it feels that as an independent auto dealers body it is not getting the kind of traction on the national level needed to propose such laws in Parliament.
Concerns regarding unofficial MBOs
While the auto dealers are largely optimistic about the upcoming months, FADA said there are concerns towards regarding viability and unauthorised operation of Multi Brand Outlets (MBOs).
Currently, there are only a handful of authorised MBOs in the electric two wheeler space. But a lot of dealers and OEMs are selling their petrol/diesel passenger vehicles and two wheelers to unauthorised retailers who are in turn setting up MBOs. The unauthorised sales agencies can affect the consumer buying as the vehicles they sell are usually not registered, Singhania said.
We have been talking to OEMs and dealers to refrain from this practise and Hero MotorCorp has exclusively given us an assurance, he added.
Model dealer agreement
In last September, the auto dealers' lobby body launched the model dealer agreement (MDA) to reverse what has traditionally been a "one-sided agreement" between automakers and their dealers.
MG Motor India and Honda Cars have signed FADA's MDA this year to provide the retail partners an equitable say in the running of the auto sales business. Singhania said 5-6 more OEMs are in the process of signing the agreement by the end of this fiscal year.
The fallout of foreign auto manufacturers leaving India and the resultant sufferings of the dealers is one of the key issues that the MDA wants to address.
Festive season expectations
As the availability of stocks have improved significantly from last year, the ongoing festive season is expected to stay in high spirits. Currently, the inventory for passenger vehicles has surged to 62 days and for two wheelers it stands at 23-25 days.
"The market will see discounts from OEMs and dealers, ranging from 5% to 10% on passenger vehicles (PVs) and up to 5% for two wheelers," Singhania said.
The rural markets are showing a fairly positive momentum and it is expected that along with the popular category of SUVs, entry-level models should also be cleared off the shelves by the end of the festive season. However, while the dealers are optimistic, concerns related to unsold inventory clearance remain.
Dealer satisfaction
FADA recently conducted a 'Dealer Satisfaction Study 2023' in collaboration with PremonAsia, a consumer insights and advisory services firm.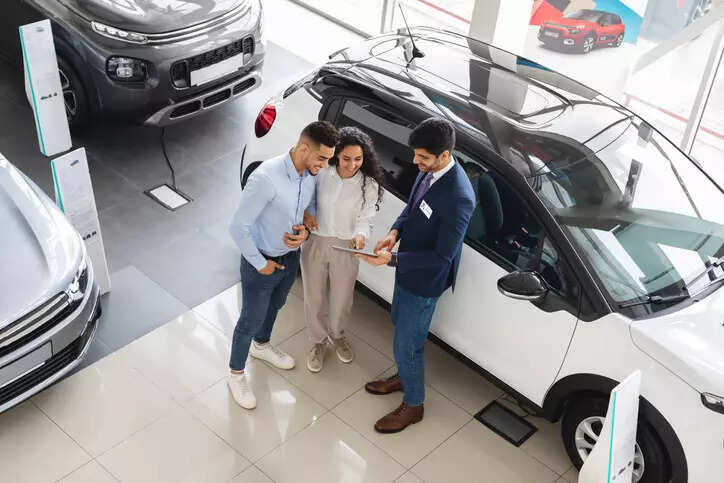 According to its findings, commercial vehicle (CV) dealers were the most satisfied with 778 points, followed by mass market four-wheeler (4W) dealers at 769 points and two-wheeler (2W) dealers with 763 points.
In the CV category, VECV dealers had the highest level of satisfaction. In the four wheeler mass market, Hyundai Motor India scored the highest. Interestingly, Kia India, which had been the top performer over the last two years dropped down to the 5th spot.
For two wheelers, Honda Motorcycle & Scooter India (HMSI) was at the top.